Warlpiri man Kumanjayi Walker was shot by a police officer in a home at Yuendumu, around 300km north-west of Alice Springs, and died soon after. His death and the police handling of the situation are the focus of protests across the country on Wednesday, as thousands call for justice. A 28-year-old police officer has been charged with murder in relation to the fatal shooting.
A Northern Territory police officer has been charged with murder over last weekend's shooting of 19-year-old Warlpiri man Kumanjayi Walker.
Mr Walker died after he was shot at Yuendumu, a remote community 300 kilometres from Alice Springs, on Saturday night when two police officers went there to arrest him for breaches of his suspended sentence.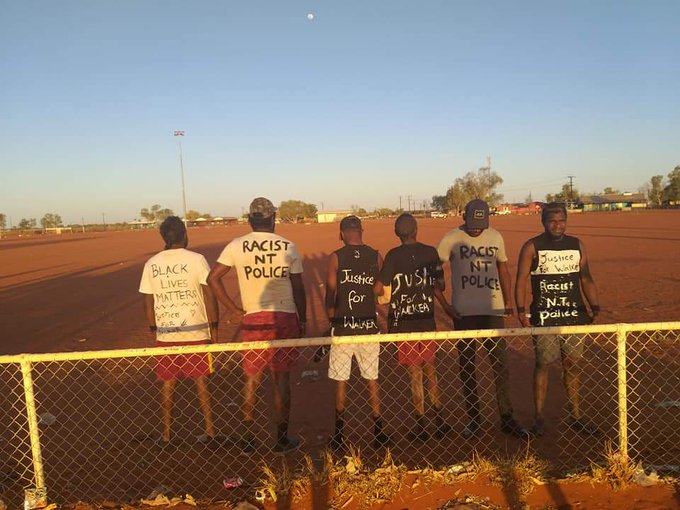 The community of Yuendumu stand in solidarity with one another after 19-year-old Warlpiri man is shot dead by police.Jamie Nelson Williams
A 28-year-old male police officer has been charged with one count of murder over the shooting, Northern Territory police said in a statement on Wednesday.
"As this matter is before the court, no further information will be released," the statement read.
Senior Warlpiri man Ned Jampijinpa Hargraves said he felt "relief" at the decision.
"This is history. We've done it, Warlpiri have done it … I'm smiling now," he told NITV News. "I feel awesome, really great. We'll keep fighting."
The announcement was made after a national day of action saw hundreds of protesters take to the streets across Australia, demanding answers.
"This injustice that is happening to our people – it's wrong," Wiradjuri man Michael Weir told SBS News from the protest outside Parliament House in Canberra.
The grieving Yuendumu community have been calling for an independent investigation into the shooting and why it took hours for Mr Walker's family to be notified of his death.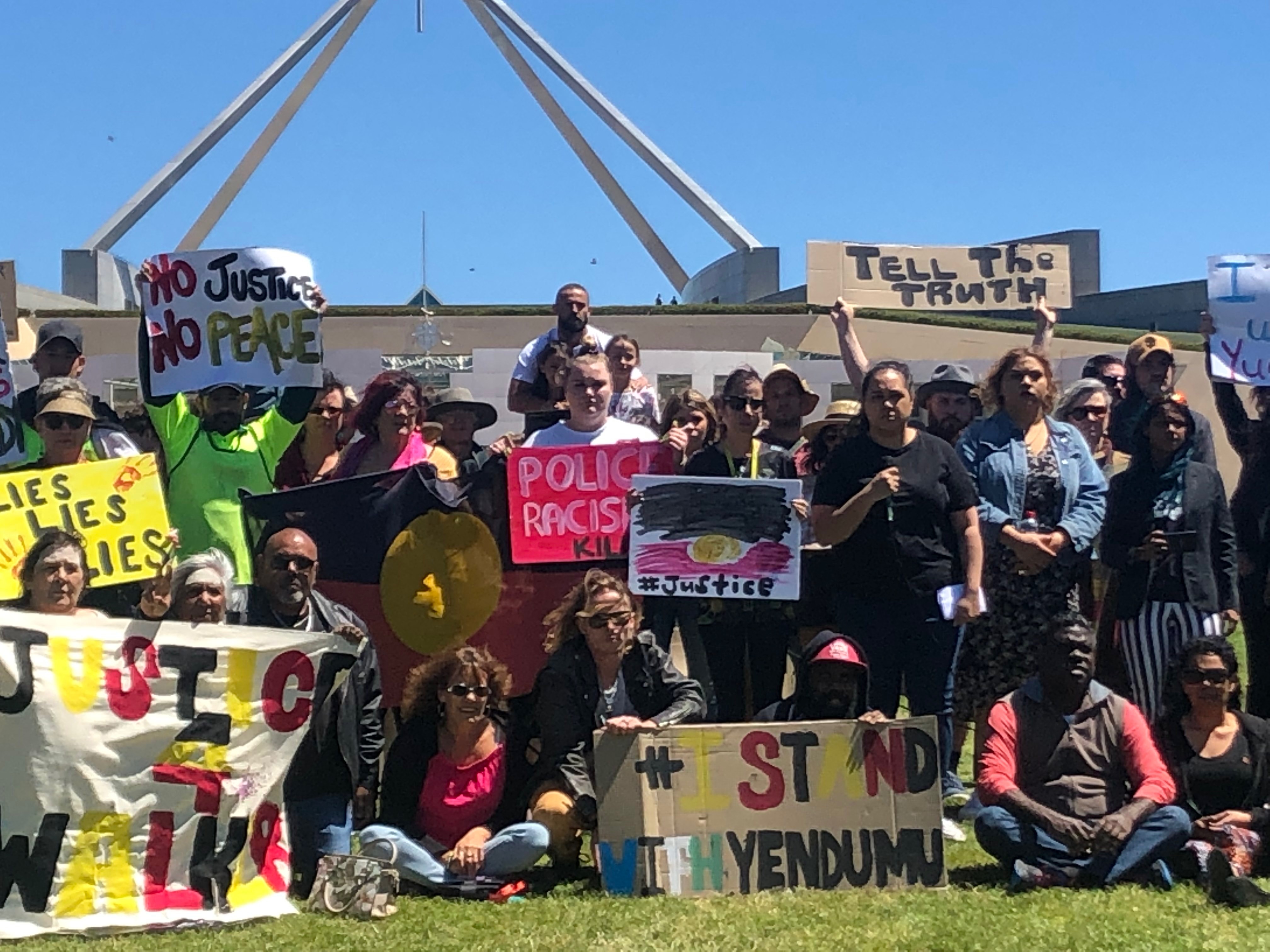 A National Day of Action was held for Kumanjayi Walker. Protesters have even rallied outside Federal Parliament.SBS News
News Corp's Canberra Star has named the officer as Constable Zachary Rolfe, a former Australian Army soldier who has been awarded three bravery awards during his service with the police.
The 28-year-old was awarded the National Bravery Medal in 2016 as a probationary constable after saving two tourists from floodwaters in Alice Springs.