President-elect Biden unveils task force – full story
President-elect Biden unveils task force made up of physicians, scientists, and health experts to combat COVID-19. The Biden-Harris transition team…
---
President-elect Biden unveils task force made up of physicians, scientists, and health experts to combat COVID-19. The Biden-Harris transition team released the names of President-elect Biden's COVID-19 task force on Monday. The advisory board includes doctors and scientists and experts in public health, vaccines, and infectious diseases.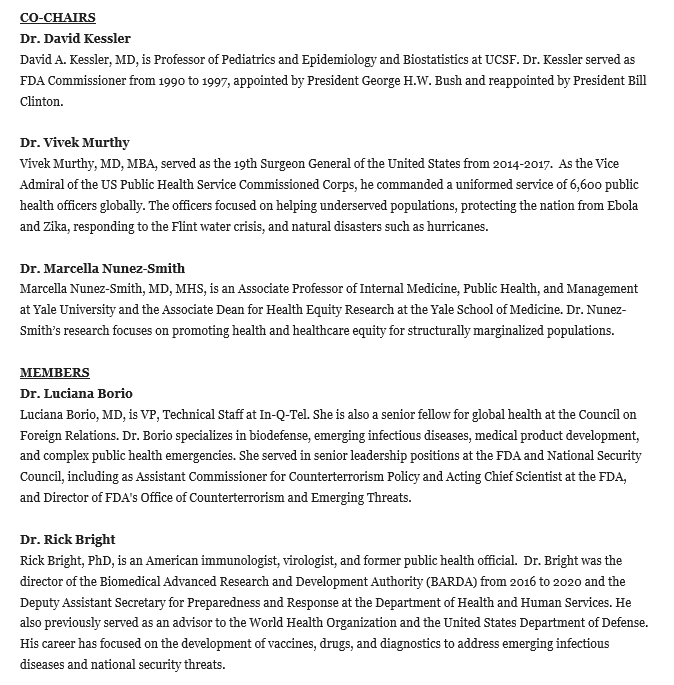 @JoeBiden transition team announces his 13 person coronavirus advisory board, which includes whistleblower Rick Bright. Biden & @KamalaHarris will receive a briefing from the group today. It's considered a clear signal of the contrasted direction that Biden intends to take his administration when it comes to dealing with the pandemic.
Indian-American Dr Vivek Murthy on Monday was named one of the three co-chairs of the #COVID19 Advisory Board that will guide President-elect Biden on dealing with the pandemic that claimed over 236,000 lives in US.

Dr. Ezekiel Emanuel is chair of the Department of Medical Ethics and Health Policy at Penn and he will serve on President-Elect Joe Biden's coronavirus task force.