Powerful Typhoon Tapah heads towards southwestern Japan
The large storm is set to approach Japan's southwestern island of Kyushu on Sunday and cause high waves and landslides,…
---
The large storm is set to approach Japan's southwestern island of Kyushu on Sunday and cause high waves and landslides, according to Japanese weather officials.
Japan, a small island nation, is still struggling in the aftermaths of the massive #Typhoone15 that hit us on Sept. 9th. Along comes #Typhoon17 today which has already left 32,000 Okinawa homes in dark. Fortunately the Japanese are disciplined and patient.
Typhoon No. 17 "Tapah" is forecast to dump heavy rains in the Kyushu and Chugoku regions over the next 2 days as this strong typhoon moves into the Sea of Japan. Be prepared for strong winds, heavy rain and strong surf in and around the aforementioned areas.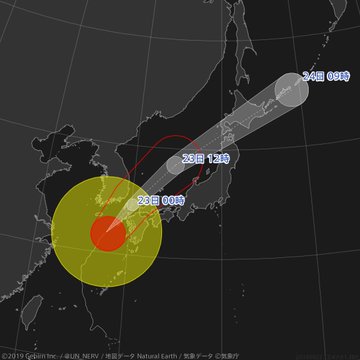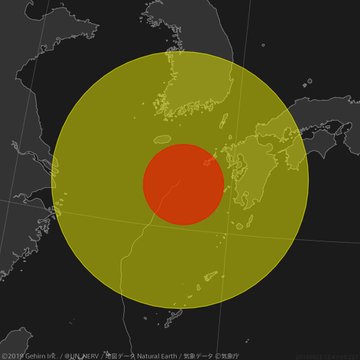 #Tapah has weakened to a severe TS and is about to enter the Korea Strait. Heavy rain & gust winds will continue to batter SW #Japan & #SouthKorea into early Monday. Tapah will strike N #Honshu or #Hokkaido Monday night.