Amazon launch event introduces 15 new hardware products
Among many new features and development announcements, Amazon also announced updates to Alexa, its smart speaker system, that improves sound…
---
Among many new features and development announcements, Amazon also announced updates to Alexa, its smart speaker system, that improves sound quality and its "human-like" attributes.
Today is Amazon's big hardware event in Seattle. Last year the company revealed a voice-controlled microwave, along with dozens of other new products and software updates. What *will* they think of next?
You'll soon be able to set your Alexa voice recordings to auto delete, every 3 or 18 months.
Alexa will also soon detect frustration in your voice when you're requesting music. We just had the chance to hear Dave Limp's frustrated voice when Alexa misunderstood his first query.
Amazon is using neural text to speech to improve Alexa – flow, emotion, expression. Will adapt a "newscaster" voice when reading the news. Will respond in celebrity voices. Apple is using NTT with Siri now; I would be surprised if Google isn't too.
Amazon is updating Alexa's voice with ML to make it sound far more humanlike, as well as adding support for households that are multilingual.
Alexa will also be able "understand frustration" so if you're upset that it doesnt get something right, it might know. This is a big first step in Amazon not just trying to understand what you say, but how you're saying it, and trying to infer your mental state.
New Echo Studio speakers
A new Echo Studio speaker takes aim at Sonos and HomePod. 3D audio, Dolby Atmos support, 3 mid-range speakers with a directional tweeter up front. Bass driver built into the base of the speaker. No word on price just yet…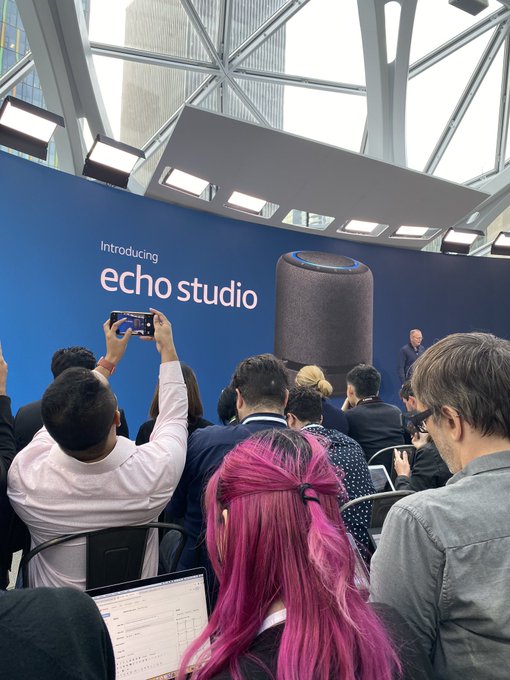 Echo Studio is a new high-definition music offering from Amazon that detects a room's architecture and adjusts its tuning and bass in order to produce more immersive sound from a single speaker.
New Alexa features for kids, including Communications, where parents must whitelist contacts their kids can communicate with.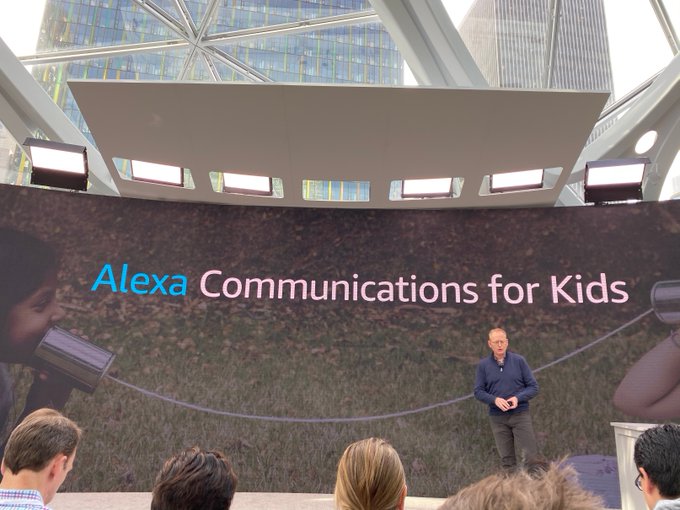 New smart devices
new Alexa Flex, smart home access point that's even smaller than the Dot, comes with a USB port for charging and such, also can comes with motion sensor and night light.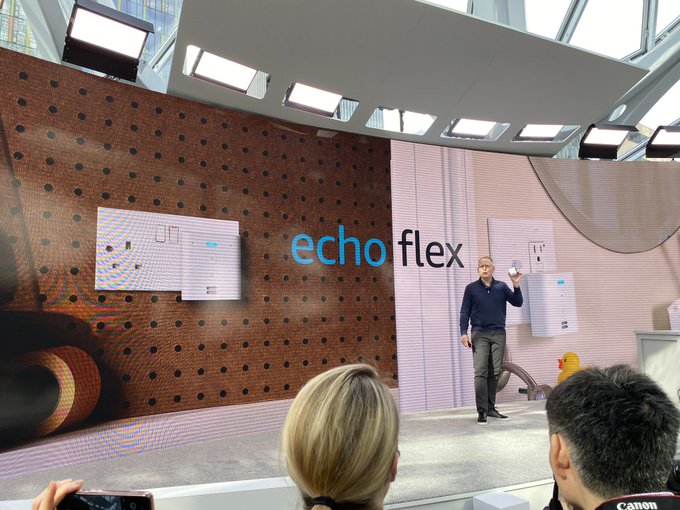 new device: Echo Flex a voice assistant access point so people don't have to mount Echo Dots in weird places
Ring is adding a new kit that will tie its tech into existing alarm systems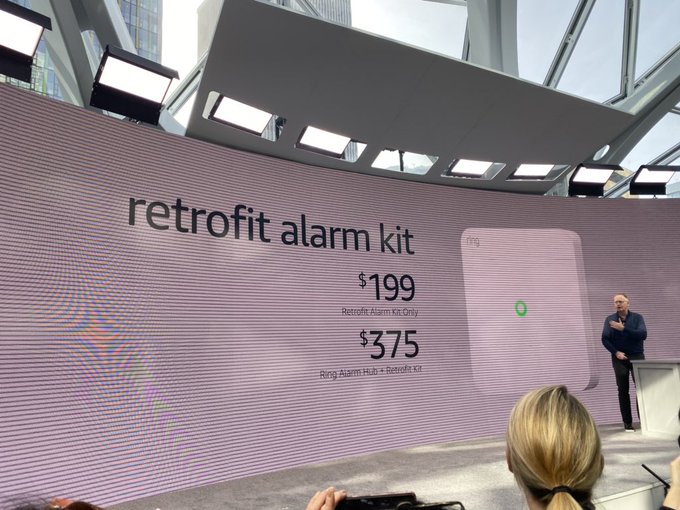 new camera too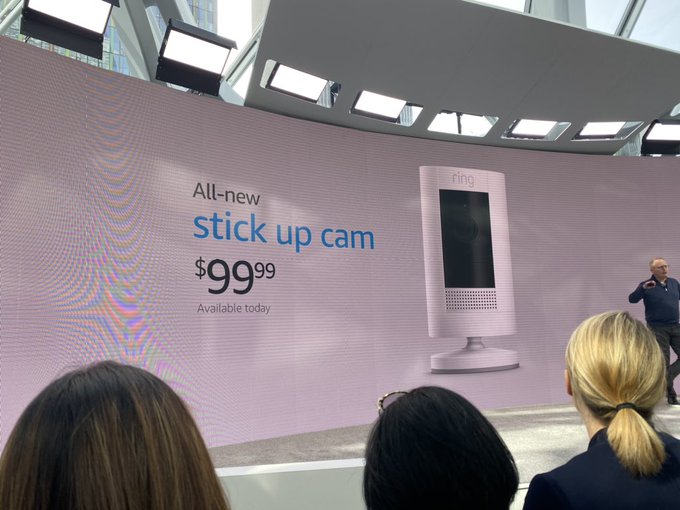 Coming soon, an Amazon smart oven that using the Alexa app can scan prepackaged foods from places like Whole Foods to automatically program the oven to cook it properly $249, comes with an Echo Dot.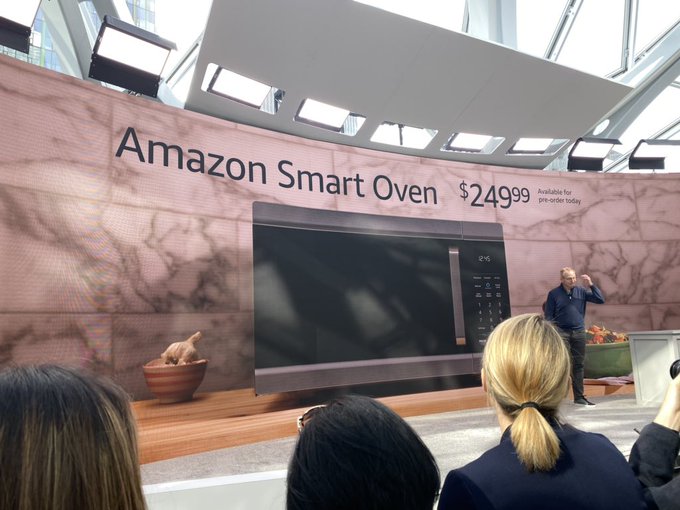 Amazon is launching its low-bandwidth mesh connection protocol called Amazon Sidewalk, which will allow people to track things anywhere first reference design: Fetch, a dog tracker coming next year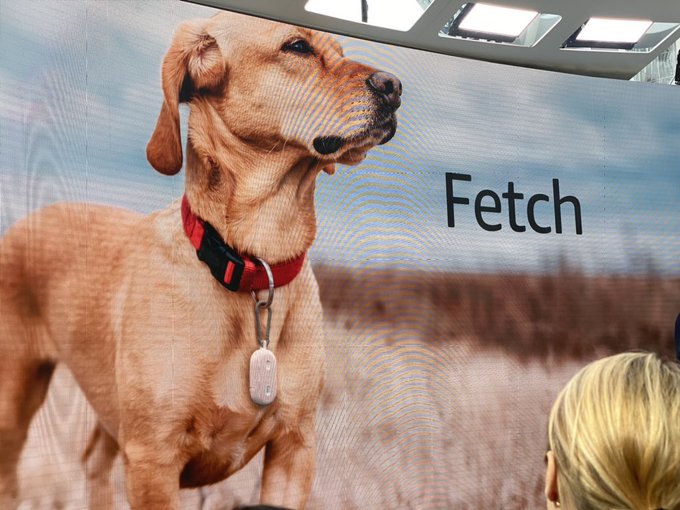 Echo Buds. Limp says these are the first native hands free Alexa headphones. This is an important distinction because Alexa does already exist in headphones. These Buds will ship around the holidays for $129. Swishy ponytail not included.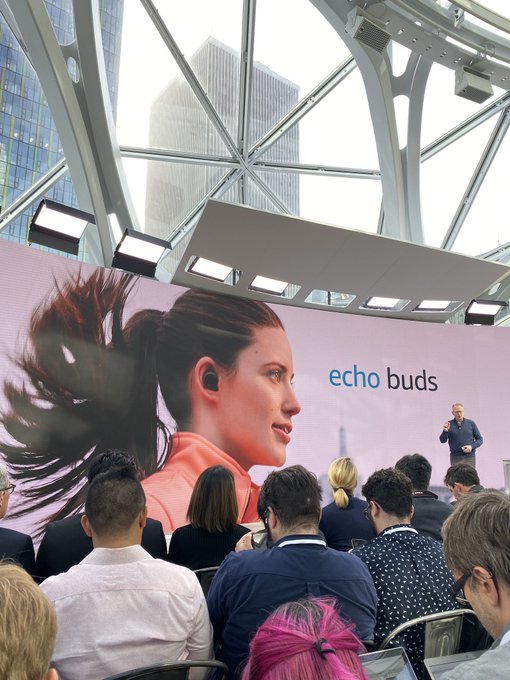 Amazon is launching Echo Loop You can talk to Alexa thru the ring or listen to it if you hold it up to your ear this is like something out of Years and Years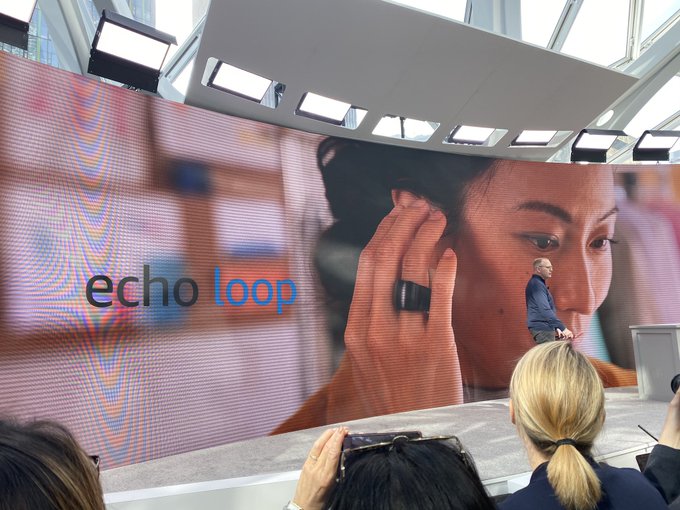 Amazon is launching Echo Frames they're smart glasses with Alexa built in that directs sound discreetly into your ears no display, no cameras, can give you reminders and messages if you're comfortable taking out loud to Alexa