Microsoft's Office 365 suffers global outage
The company confirmed that "multiple Microsoft 365 services" were affected by the outage, but said they had identified the problem…
---
The company confirmed that "multiple Microsoft 365 services" were affected by the outage, but said they had identified the problem and are working to restore access.
The Microsoft 365 online productivity suite experienced multiple outage issues throughout the last two days, with users reporting that they couldn't access their mailboxes through multiple protocols.
Furthermore, some user reports also mentioned slow e-mail sending and receiving (with more than 3-hour delays), missing e-mails, as well as sending or receiving multiple repeated e-mails at one time.
Microsoft 365 is a software offering that bundles Office 365, Windows 10, and EMS (short for Enterprise Mobility + Security), which in Microsoft's vision provides customers with an easy way of enjoying a secure and easy to manage online productivity platform. TOP ARTICLES1/5READ MOREHow to Download the Windows 10 1909 ISO From Microsoft
Being an online platform comes with its downsides, one of them being the fact that issues affecting one of the services offered as a cloud product will be experienced by all customers.
On January 24 at 1:53 AM, the official Microsoft Twitter account which delivers updates on Microsoft 365 service incidents tweeted the following:
We're investigating an issue where users can't access their mailboxes through multiple protocols. More details are published in the admin center under EX172491, available to your Microsoft 365 admin.— Microsoft 365 Status (@MSFT365Status) January 24, 2019
After four hours of investigating the Microsoft 365 outage, Redmond tweeted at 5:54 AM that:
We've determined that a subset of Domain Controller infrastructure is unresponsive, resulting in user connection time outs. We're applying steps to mitigate the issue. More details can be found in the admin center published under EX172491.— Microsoft 365 Status (@MSFT365Status) January 24, 2019
While Microsoft continued analyzing the time out issues reported in the tweet above and trying to mitigate them, hundreds of users from all over the world (most of them from Europe) continued reporting outages that prevented them sending and accessing their personal and corporate e-mails for almost the entire work day.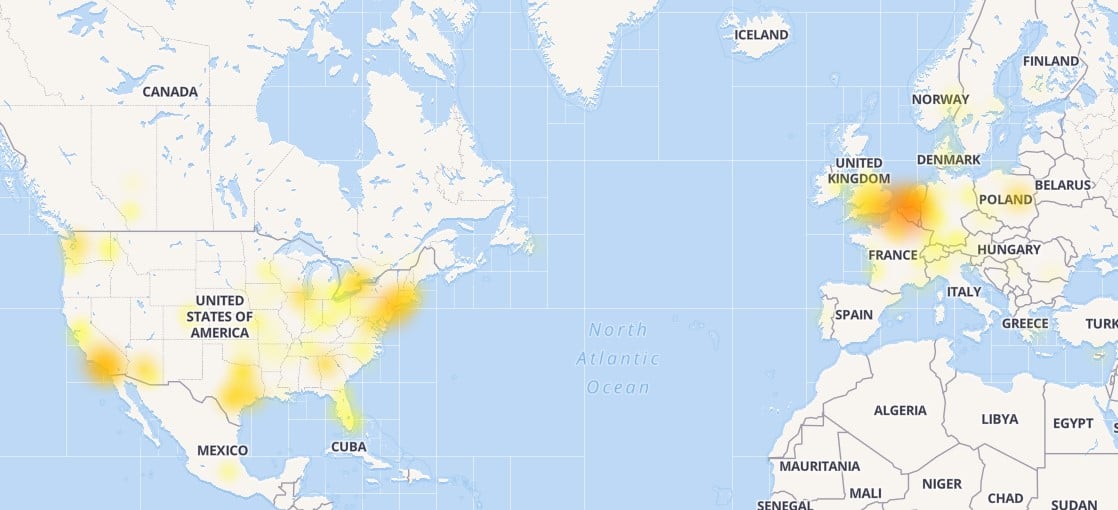 Microsoft followed up stating that "We've determined that there is higher than expected queuing within the authentication infrastructure, which may be the cause of impact. We're working to identify the cause of these queues and determine steps to remediate impact."
This status update issued through the admin center was followed on January 25 at 1:48 AM by a tweet also mentioning Exchange outage issues:
Our telemetry data is indicating connection time outs within the Exchange authentication infrastructure, resulting in impact. More details are published under EX172491 in the admin center.— Microsoft 365 Status (@MSFT365Status) January 25, 2019
After two days of downtime, multiple Microsoft 365 users said that the EX172491 issue is now removed altogether by Microsoft from the admin center.