'Who do you like more, the country or the Hispanics?' Trump asks advisor Steve Cortes
During his campaign rally in New Mexico on Monday night, President Trump noted that "nobody loves the Hispanics" more than…
---
During his campaign rally in New Mexico on Monday night, President Trump noted that "nobody loves the Hispanics" more than his advisory board member Steve Cortes adding that he "looks more like a WASP than I do."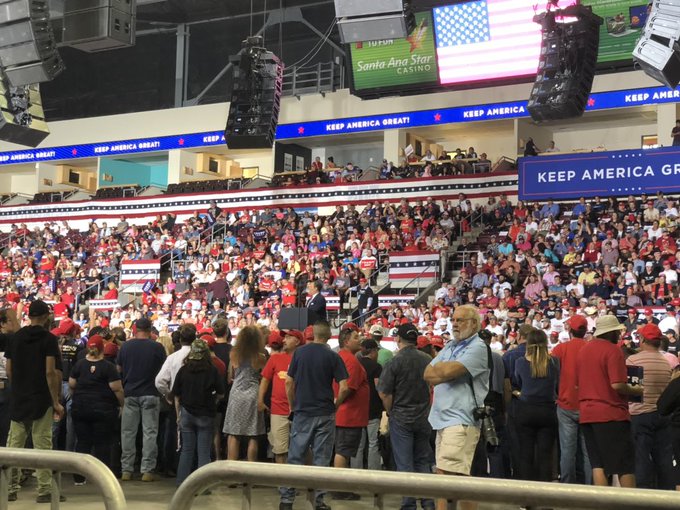 "Who's Hispanic here?" asks Trump at his rally. In a political outreach, he trumpets lowest level ever of unemployment for Hispanic-Americans; also all-time low for poverty, wages up nearly 8% and median income over $50K/yr for Hispanic-Americans since his election.
The 2020 election will mark the first time that Hispanics will be the largest racial or ethnic minority group in the electorate, accounting for just over 13% of eligible voters – slightly more than blacks.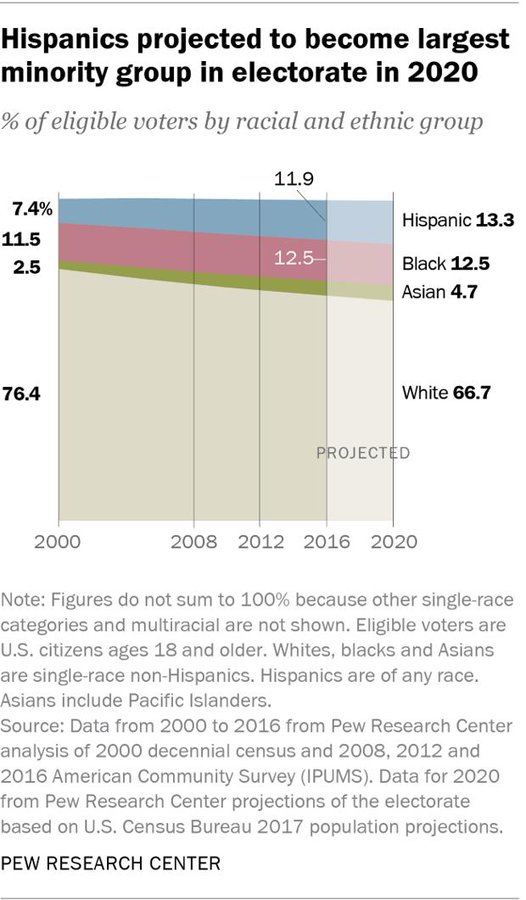 Some say that:
Trump falsely claims that he has eliminated the estate tax. His tax law raised the threshold so that it applies to fewer people, but it has not been eliminated.
Though NM went Democratic in each of the last 7 presidential elections but one (2004), Pres Trump tells NM rally "I think we're gonna win this state easy. I think we're gonna do great here. I think we're gonna turn this state and make it a Republican state."
Trump says the Democrats are awarding a contract to build a "wall" around their convention site (I haven't seen this story myself), so they're hypocrites, and we should tell them it should be "open borders" for the DNC.