California Governor Gavin Newsom signs bill targeting the gig economy
Governor Gavin Newsom signed Assembly Bill 5, rewriting California employment law to limit the use of independent contractors. The law…
---
Governor Gavin Newsom signed Assembly Bill 5, rewriting California employment law to limit the use of independent contractors. The law will go into effect on January 1, 2020.
#AB5 lifts up workers voices. Misclassification of workers is a decades long problem that is bad for workers, employers who do things right, and the economy.
With Governor @GavinNewsom's signature, @LorenaAD80's bill is a victory for the Labor Movement. #CaliforniaForAll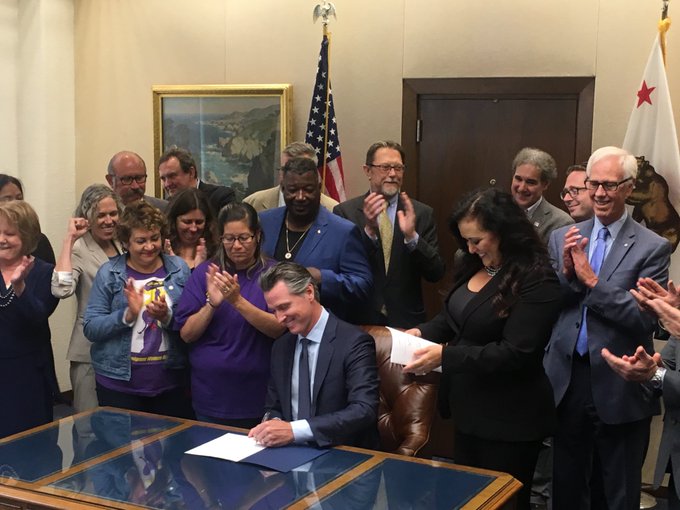 The California Chamber of Commerce today released the following statement on AB 5 (Gonzalez; D-San Diego):
CalChamber is pleased with the number of professions that AB 5 recognizes should not fall under the independent contractor test set forth in the Dynamex decision. AB 5 provides clarity and certainty for those industries. The fact that the Legislature recognized in AB 5 — and in related legislation — that so many professions and industries include workers who are not appropriately classified as employees is strong evidence that the Dynamex decision should not apply to everyone and there are many industries that still need to be added.
Simply put, much work remains to be done on the Dynamex issue. As such, the business community will be aggressively pursuing further exemptions next year. The test set forth in the Dynamex ruling does not correctly contemplate the realities of the modern economy nor fairly consider the sweeping impracticalities it would bring to the California economy.