Former Dallas police officer Amber Guyger takes the stand in her own defense
Guyger was charged in the murder of 26-year-old Botham Jean, who was shot in his apartment when Guyger says she…
---
Guyger was charged in the murder of 26-year-old Botham Jean, who was shot in his apartment when Guyger says she entered thinking it was her own.
Guyger has told police she mistakenly walked into the wrong apartment and thought she saw a burglar. Guyger lived in apartment 1378, one floor below Jean's unit. — CNN
"I have to live with this every single day of my life." -Amber Guyger testifies at her trial https://t.co/6bP9xdQGXg

— KABB FOX 29 (@KABBFOX29) September 27, 2019
Amber Guyer breaks down in tears while testifying in her defense at murder trial. "I wish he was the one that took the gun and killed me. I never wanted to take an innocent person's life. I am so sorry."
Amber Guyger in tears on witness stand "No police officer would ever wants to hurt an innocent person" "I feel like a piece of crap I hate that I have to live with us and ask God for forgiveness and I hate myself every single day. I wish he had had the gun and had killed me"
Amber Guyger admits she had an intimate relationship with her patrol partner Martin Rivera, whom she was sexting and calling in the hours/minutes before the shooting of Botham Jean "I was embarrassed because he was married" is reason she deleted messages the day after.
Defense attorney, "When you fired that shot, where did you think you were?" Guyger— "My apartment". #AmberGuyger
So she called 911, and when they asked where she was, she says "I had no idea where I was at. I had to go to the door and look."… which is interesting because up until this point, she was SO sure that she was in her apartment. #AmberGuyger
Prosecutor asks #AmberGuyger about her text messages to partner after shooting & her CPR training. Guyger: "I tried to do a little CPR."
#AmberGuyger said she kneeled next to him and was rubbing his chest. Her head is down as her 911 call was replayed. "I thought it was my apartment. I thought it was my apartment." She said, "I shot an innocent man and he didn't deserve…"
"You made choices and decisions that suited you more than him." – Lead Prosecutor Jason Hermus to Amber Guyger
Lead Prosecutor Jason Hermus said no one heard you say "Let me see your hands" "It's because you didn't say it." Amber Guyger responds, "Not true, sir."
"You intended to kill Mr. Jean?" asks prosecutor on cross examination "I did" Amber Guyger replied. She was asked to show how she fired at Botham Jean.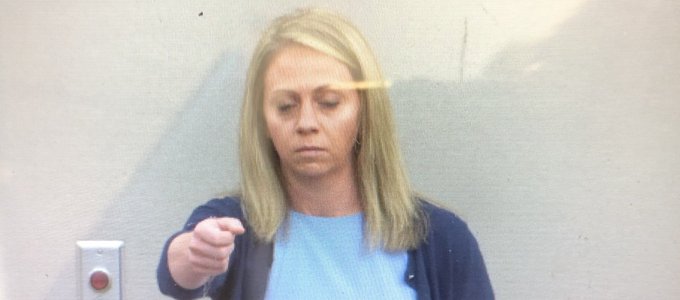 In answering a question from the prosecutor #AmberGuyger confirms that 2 days after killing #BothamJean she was texting her married police partner about getting drunk and having sex. She also sext him minutes before killing Boatham.