Joe Biden is the official winner of the 2020 presidential election – Trench Times
Democratic nominee Joe Biden has defeated President Trump in the 2020 presidential election as he secured the 270 electoral college…
---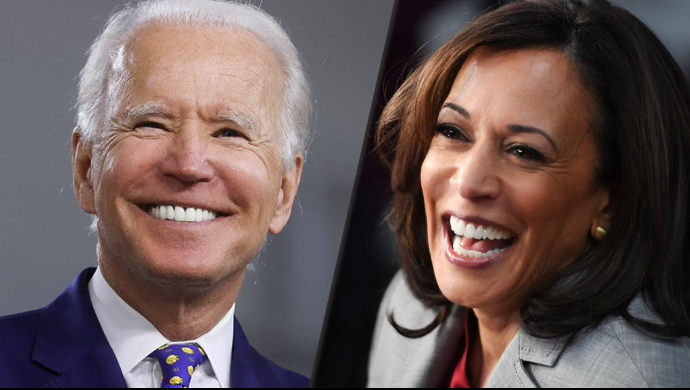 Democratic nominee Joe Biden has defeated President Trump in the 2020 presidential election as he secured the 270 electoral college votes required to win the race, according to projections by The Associated Press, NBC News and other news outlets. In a victory speech on Saturday Biden said: "I pledge to be a president who seeks not to divide, but unify. Who doesn't see red states and blue states, only sees the United States."
– The latest state projections
– Updates from the Biden and Trump campaigns
– Fact-checks from journalists and fact-checkers Photo via @MikeSington
People's Opinion
Here are some of the voices we've heard on twitter regarding this topic.
America is ready for progress on cannabis. We've seen states move to decriminalize or legalize cannabis, even as federal laws have stayed the same. It's time for the SAFE Banking Act so small businesses in the cannabis industry can access banking like any other business
Said by
Senator Jeff Merkley
On election night, Biden's campaign projected public confidence but they were startled to see Trump outperforming polls. Jill Biden, Chris Dodd, other inner circle members were calling around anxiously. Then the Wis/Mich mail ballots came in …

Said By
Alex Burns
This election was unlike any other we've ever had. Last night was a moment that little girls everywhere will remember. Democracy won, and BIPOC handed @JoeBiden the Presidency. @paoramos @emarvelous @amjoyshow @DrJasonJohnson #SundayMorning

Said By
Deb Haaland
WHAT'S NEXT? As the president and his allies vow to pursue all legal avenues available, there are several ways they might drag the country through a drawn-out, two months-long challenge to Biden's election.
— If that fails, pressure could be put on pledged-Dem electors in some states to decline to vote for Biden and Harris. (Two "faithless electors" kept Trump from reaching 306 electoral votes in 2016. Clinton lost 5 of hers.)

— If all of the above isn't enough, come Jan 6, 2021…
— Under the Electoral Count Act of 1887, an objection to the votes of a state, signed by a member of the House and Senate, could force both houses to devolve the joint session and vote whether to accept a state's electors.

(Gore saw to it that this didn't happen in 2000 re: FL.)
Said by
Steven Portnoy
This isn't about denying Biden a honeymoon. There's no presidential entitlement to a honeymoon. The entire GOP is attacking the core institutions of government and the constitution itself by lying about voter fraud and a stolen election. That damages the republic itself.

Said By
Josh Marshall
Only 4 Catholics have been nominated for president by a major party in US history. Only 2 have won an election: John F. Kennedy and Joe Biden. The other 2 are Al Smith and John Kerry. All Democrats.

Said By
John Haltiwanger
PA Supreme Court used its power to allow the state to extend the deadline. SCOTUS will decide if that was unconstitutional If they take the case. Either way this doesn't invalidate all 2.6 million mail ballots. We don't know how many late ballots only that it's far fewer than 60K

Said By
Bryan Llenas
Another potential 2024er, Kristi Noem, insisting to @GStephanopoulos that the election isn't over yet. "All I'm asking for, George, is that we don't break this country. When you break the process on which we elect our leaders, you will break America forever."

Said By
Igor Bobic
What's Pres Trump doing a day after being the projected loser of the 2020 election? The same thing he doing was the moment Joe Biden became president-elect, golfing. From WH pool: "The President's motorcade arrived at Trump National Golf Club, in Sterling, VA. at 9:57 am."

Said By
Yamiche Alcindor
Trump's "stolen election" claim is a rehash of his greatest hits:

– I was cheated
– Don't believe the media
– I'll sue

That so many GOP lawmakers are willing to indulge him to undermine a US election (in which many of them were themselves elected btw) is remarkable.

Said By
Jim Sciutto
Where's your evidence that thousands of ballots were altered or thrown out specifically to benefit your candidate of choice? Mail ballots are legal and I described their security. The # of late mail ballots is a legitimate constitutional question but that's not fraud.

Said By
Bryan Llenas