Long-awaited results for Election 2020 are now here
Long-awaited moments have just come to the end, the predicted winner of the elections 2020 is joe Biden & here…
---
Long-awaited moments have just come to the end, the predicted winner of the elections 2020 is joe Biden & here are the results you've been waiting for.
Now as we predicted this many others are now talking about it this on twitter. Take a look at some of the comments people are making at twitter right now.

" Cenk Uygur@cenkuygur· Even though it was a close race in many swing states, the Electoral College count will not be close. @JoeBiden will have at least 295 and likely will have 306. Trump said his 304 Electoral College points was a lanslide, so I guess he just got lanslided! #Election2020results "

Seth Abramson@SethAbramson· NYT: Ballots That Put Biden Ahead in Pennsylvania Did Not Include *Any* Ballots Arriving After November 3, Dampening Trump Hopes of a Legal Challenge #Election2020results.

Brian A. Hernandez@BAHjournalist·Waiting on at least two major outlets to announce @JoeBiden and @KamalaHarris as the winning ticket, but until then I'll just leave this photo here to cleanse our timelines. Manifesting. #Election2020results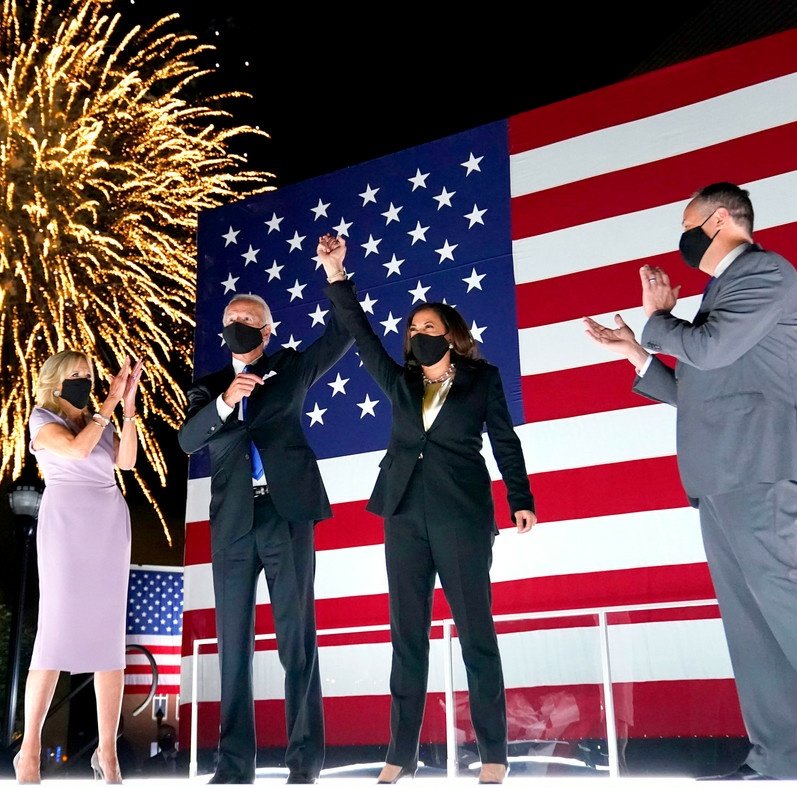 Kimberly Saltz@_AttorneyAtPaw·When they take down all the confederate statutes in Georgia… I have some ideas for new ones. Stacey Abrams is a political organizing queen and she should be respected as one. #Election2020results

James Robert Carroll@JRCarrollNews· I bet you could stop people on the streets around the world, hold up a blank map of the US, and a large majority would correctly identify PA, AZ, GA and some other battleground states. The whole world is watching – and waiting. #Election2020results@CNSmd