Taliban & US peace deal and challenges for Afghan women?
The peace agreement between the US and Taliban could pave the way for the US troop withdrawal from the country…
---
The peace agreement between the US and Taliban could pave the way for the US troop withdrawal from the country but many point out that it doesn't include any guarantee of protection for Afghan women and children.
What does the peace deal mean?
– It will lay the groundwork for negotiations between the Taliban and the democratically-elected Afghan government
– Under the deal, the Taliban wants 5,000 fighters to be released from Afghan-run jails, but it's not clear whether the Afghan government will agree
– It is expected to set out a timeline for the pullout of thousands of US troops in exchange for guarantees from the Taliban not to allow militant groups such as al-Qaeda to operate in Afghanistan.
Some believe If #Taliban still have ambitions to rule, they must realize Afghanistan is not that of the 90s. People have tasted freedom, democracy and expressing themselves. No one can rule us with a gun. We have institutions, warlords don't run the country. They must be part of the democratic process.
On #Afghanistan – one key question is what comes next for half the population.
Under the Taliban's extremist rule from 1996 to 2001, women were barred from attending school, holding jobs, taking part in politics and leaving their homes without male escorts. Violators were flogged in public, beaten or stoned to death. Since U.S.-led forces toppled the Taliban in 2001 after the terrorist attacks of Sept. 11, Afghan women have experienced a sea change in their status.
Hopefully, Afghan children like these in Kabul's first mobile library will soon know peace after today's signing of #AfghanPeaceDeal even if many doubts still remain.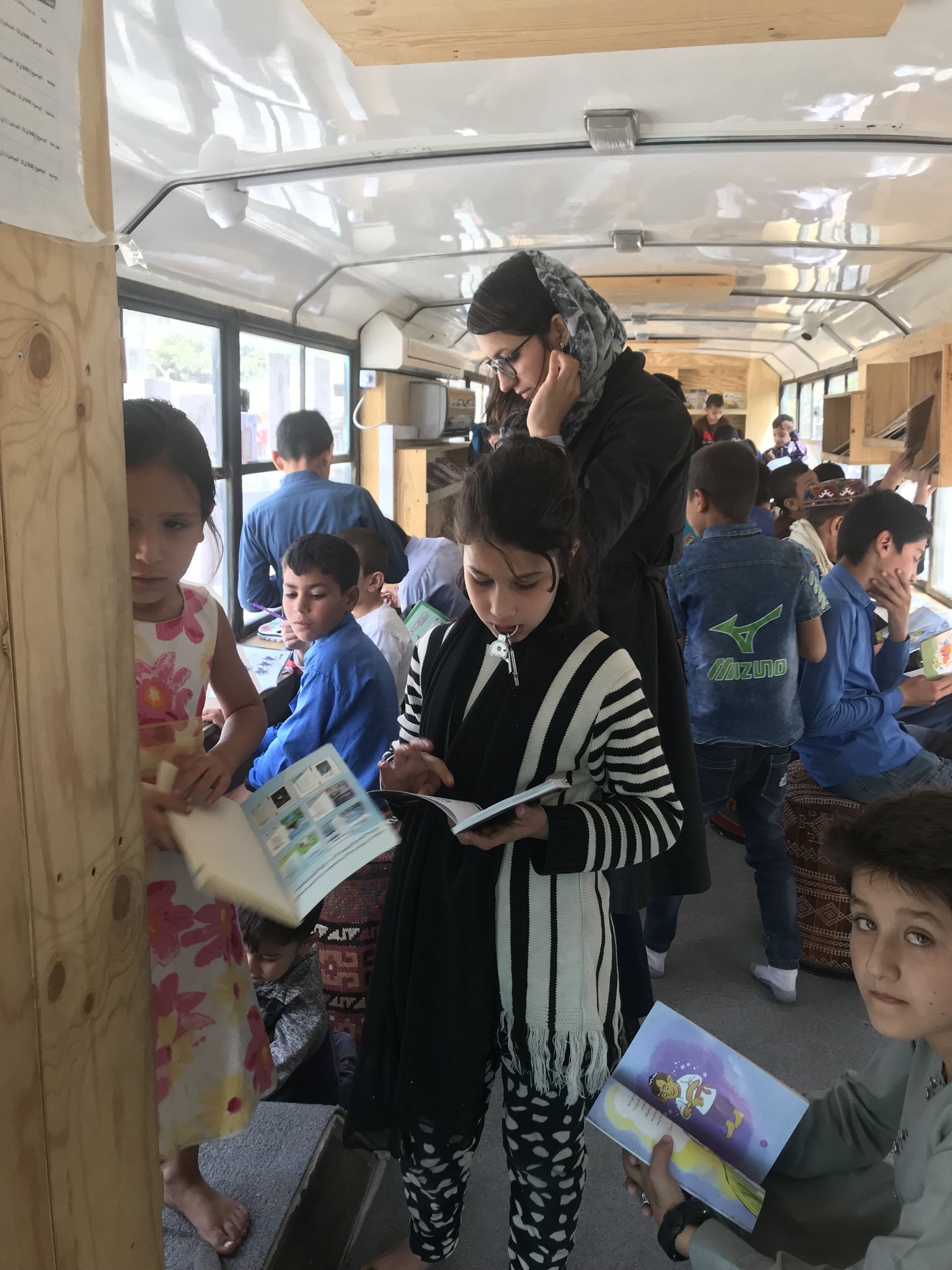 Many now believe US and Taliban set to sign a roadmap for a peace deal. It shows the way for a very bumpy offroad for US troops in Afghanistan. Critics worry it sets the stage for the Taliban to re-take too much authority and that they'll gradually remove civil liberties, especially for women.
The road ahead will not be easy & we all have a responsibility towards a positive, sustainable outcome. We will certainly have setbacks, mistrust & frustration. But if anyone thought war was ever worth trying, we should try a thousand times more 2 ends it & achieve lasting peace.
On Afghan women/deal, @AnitaBMcBride: "They're amongst the most resilient and determined women you'll meet anywhere in the world because of what the price is that they have had to pay to get to that point, to be educated, to be able to move about freely in society." #AMRstaff