Trump campaign filed a lawsuit in Pennsylvania for certifying Biden's victory in the state
President Trump's campaign filed a new lawsuit in a Pennsylvania federal court seeking an injunction to block state officials from…
---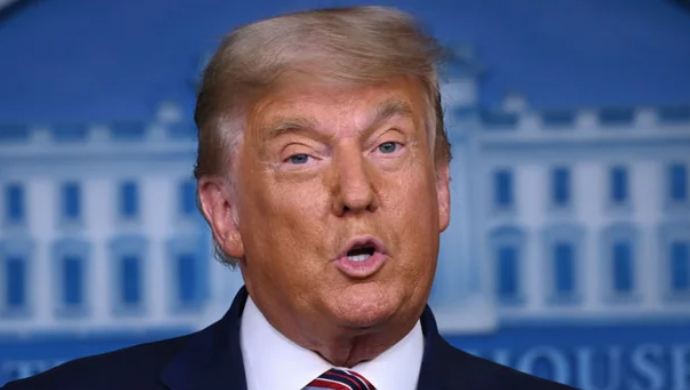 President Trump's campaign filed a new lawsuit in a Pennsylvania federal court seeking an injunction to block state officials from certifying the state's results of the 2020 election. Pennsylvania's Attorney General Josh Shapiro responded to the Trump campaign's latest filing, calling it "another attempt to throw out legal votes" and saying "we will protect the laws of our Commonwealth and the will of the people." Former Vice President Joe Biden was projected as the winner of the presidential race by multiple media networks last week. President Trump has refused to concede to Biden, vowing to fight the results in court.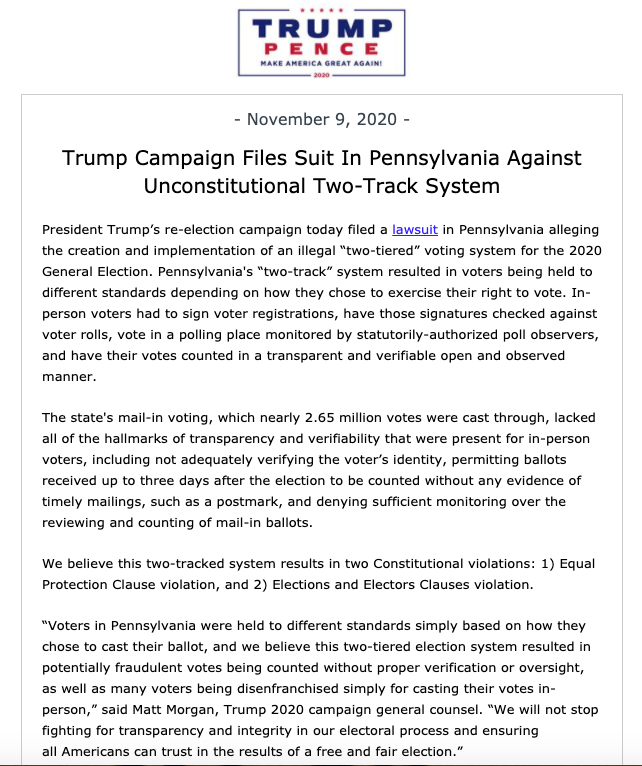 The latest Trump campaign PA lawsuit is asking the court to issue an emergency order stopping officials from certifying the election results, and a permanent injunction requiring county election boards to invalidate ballots of voters who were allowed to "cure" their mail ballots
The Trump campaign argument is that voters in some counties were allowed to "cure" their ballots while voters in other counties were not. But the U.S. election system is decentralized and voters have different rules depending where they live.

"Curing" ballots: If you sent your mail ballot without a signature or secrecy envelope, an official calls you to say you can vote by provisional ballot. This is completely legal.
At heart of lawsuit Trump campaign argues that in person voting is more secure because voter signatures are checked and compared at polls, unlike with mail ballots. PA Supreme Court ruled in Oct. mail ballots can't be rejected over mismatched signatures.

After the Trump campaign filed a lawsuit to stop the counting of ballots in Philadelphia, @NorahODonnell asks the state's attorney general whether that will happen. "No," AG Josh Shapiro says. "The ballots are valid, they're lawful and they're being counted in Pennsylvania."